Peter Wagner from Prison Policy Initiative in Easthampton wrote up a great summary of what his team accomplished at Hack for Western Mass: http://www.prisonpolicy.org/blog/2013/06/03/fcc-civic-hack/ 
The post reflects the true hacking ethos of putting things together in a creative way to solve problems. The team used Python to scrape data from the FCC's website, OnPaper to clean images of the downloaded PDFs, GOCR to do optical character recognition, Rails to manage the database, and Solr to make everything searchable. The last step is people power to help tag the data so it's useful for advocates working on fairer prison phone rates. 
Keep an eye on Prison Policy Initiative's blog and Twitter to track the team's progress.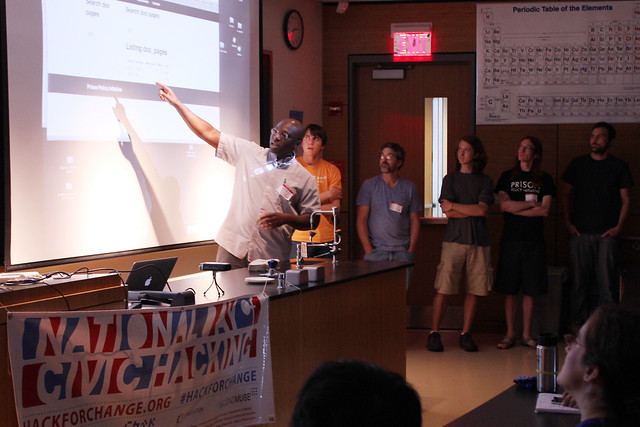 Photo by Molly McLeod
Challenge:
---